The OnlineGolf 2018 Buyers Guide to Golf Balls
Getting to understand how the golf ball reacts off the face of a golf club comes from using the same golf ball for every shot. It also helps to know as much as possible about what make the golf ball perform the way it does. If you want to lower your scores, you need to be using the right equipment, and this buying guide will give you the understanding necessary to go out and choose the ideal golf ball for your game.
Glossary of Golf Ball Construction
Each and every type of golf ball will feel different coming off the clubface, and the way a golf ball is put together has a lot to do with it. Below is an introduction into the 1, 2, 3, 4, and 5-piece golf ball construction, including its benefits.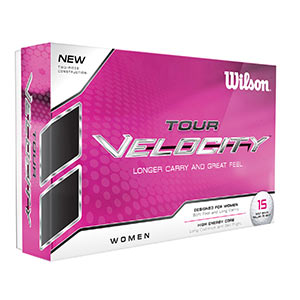 2-Piece Golf Balls
More golfers are apt to play a 2-piece golf ball as they like the feel and performance that combines maximum distance with durability. It uses a basic construction based around a single solid sphere core that is often made from hard plastic, and then enclosed in the golf balls cover – adding the second piece of the design. 2-piece golf balls are firmer and provide better distance, albeit at the loss of control and feel. Average golfers will be happy to use these golf balls as they are practically indestructible and offer much better distance.
3-Piece Golf Balls
Sharing similarities to the 2-piece design, 3-piece golf balls have solid rubber cores. The cover on the 3-piece golf ball is made from a soft, synthetic plastic that is a lot softer than its 2-piece counterpart. This allows for better golfers to place more of a spin on the golf ball in order to instil some control through air and on turf. The third piece of the golf ball comes in between the core and cover, with a layer of enhanced liquid rubber being added around the core, and then another layer is added for increased spin placed on the golf ball.
4-Piece Golf Balls
The core of the 4-peice golf ball is made from soft rubber which is primarily created to offer serious distance. The inner layer transfers energy from the impact to the core, with the next inner layer designed to increase driver distance without reducing spin from mind irons. The 4-piece golf balls cover is where most of the feel comes from, and is the thinnest layer of the golf ball, made from urethane, which allows for a softer feel.
5-Piece Golf Balls
TaylorMade innovated it, and now many golfers are using it. The five-piece golf ball has each layer engineered to optimize performance in five key areas that skilled player's desire: driver, long irons, middle irons, short irons and short wedge shots. These golf balls offer extremely soft, low-compression cores, and is the most critical layer at promoting high launch and low spin off the driver for maximum carry and distance.
Distance Golf Balls (Mid/High Handicap)
Distance golf balls are well suited for mid/high handicap golfers, and allows distance to be the most important aspect over spin and control. Golf balls which fall within the distance category will be easier to play with and more forgiving.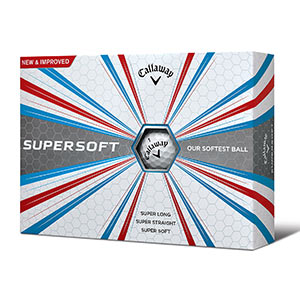 Spin/Control Golf Balls (Mid Handicap)
The mid handicap golfer will be more comfortable with a spin/control golf ball. They offer distance characteristics with a little bit of spin, though they do not go as far distance-wise as premium golf balls. These golf balls are the perfect 'middle ground' for golfers making the step up from amateur to intermediate.
Premium Golf Balls (Low Handicap)
Low-handicap golfers will want to purchase premium golf balls. Designed to maximize control on the greens with great feel and minimal loss of distance, they are only ideal for the most skilled players.
Designed to maximise total control and feel with minimal loss of distance, these golf balls will roll onto the greens, but only if a player is good enough and skilled enough to control them.
At OnlineGolf we have a huge selection of golf balls from all the biggest brands, including Titleist, Callaway, Srixon, TaylorMade, Bridgestone, Wilson, Wilson Staff, Emoji.