The OnlineGolf 2018 Buyers Guide to Golf Grips
Choosing golf grips and keeping them maintained is an important for a player's game. Every golfer will have their own preference as to what makes a grip worth using, so by checking which one is right for you will save time on the greens. This OnlineGolf buying guide will offer valuable information about golf grips, the best models to look out for, how to re-grip, and where to go for re-gripping.
Do I need to re-grip, and why?
Re-gripping is part and parcel of golf. Over time a golf grip will become unusable, especially if you play often. Casual golfers who play rarely will need to replace their grips a lot less often than those who take every opportunity to hit the greens.
Oils from hands, dirt and sunlight all contribute to grip degradation, and once they reach this point they're practically useless. New golf grips will provide traction and allow you to hold the golf club lightly without fear of losing hold during the arc of a swing. A relaxed state of body and mind when swinging the golf club aids correct swing mechanics and wrist action. Grips that are worn out and aged will force you to grip the club harder, thus resulting in arm and wrist tension that disrupts natural rhythm.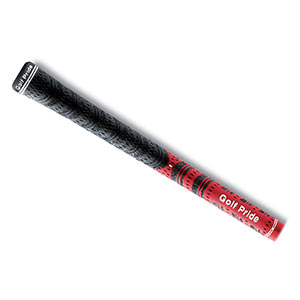 How often should I re-grip my golf clubs?
Re-gripping once a year is a good timeframe to work to, though this does depend on how often the golf clubs are in use. Still, changing golf club grips yearly will guarantee avoiding unnecessary tension and wrist pains. Golf grips degrade subtly, too, so you need to be vigilant with regular quality checks. If the golf grip starts to become hard and glaze over it will begin losing its natural feel. Re-gripping every spring when the golf season "officially" opens is the easiest way to keep on top of knowing when to re-grip.
Can I re-grip myself or do I need to seek assistance?
Many golfers are not confident re-gripping golf clubs themselves, although it is possible to do so. Several golf clubs will offer a re-gripping service that should have the club back to you within a few days. If you want to give re-gripping a try yourself, our How To Re-Grip The Golf Club section below will offer useful advice.
How to re-grip a golf club
Re-gripping the golf club yourself has become more popular, and saves time having to take them to a golf shop. You can purchase a grip kit from local golf stores, or online – and of course our dedicated OnlineGolf staff will be happy to help if you ask them on our website.