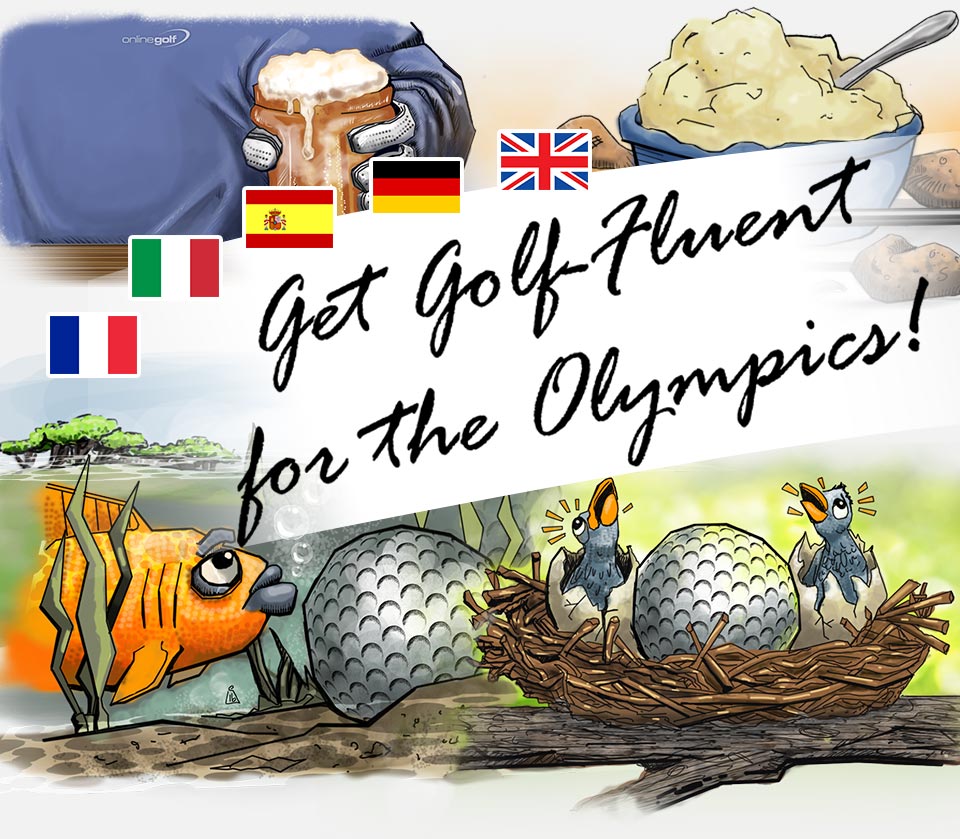 Get Golf-Fluent for the Olympics
The 31st Summer Olympic Games are fast approaching with golf featuring as Olympic Sport for the first time since 1904.
112 years after George Lyon won the Gold medal for Canada, followed by US-Americans Chandler Egan (Silver) and Burt McKinnie and Francis Newton who shared the Bronze medal, golfers are again to be Olympic athletes, this time with men's and women's individual events.

Golfers from about 40 nations will come together to compete for the precious medals in Rio this August and without a doubt a multitude of different languages will be heard around the fairways, greens and bunkers. True to the Olympic spirit our international team at OnlineGolf is excited to get you Golf-Fluent for the Games!

Watch our video and learn six fun phrases in six languages spoken in our offices that will help you communicate with your international buddies around the golf course and beyond!